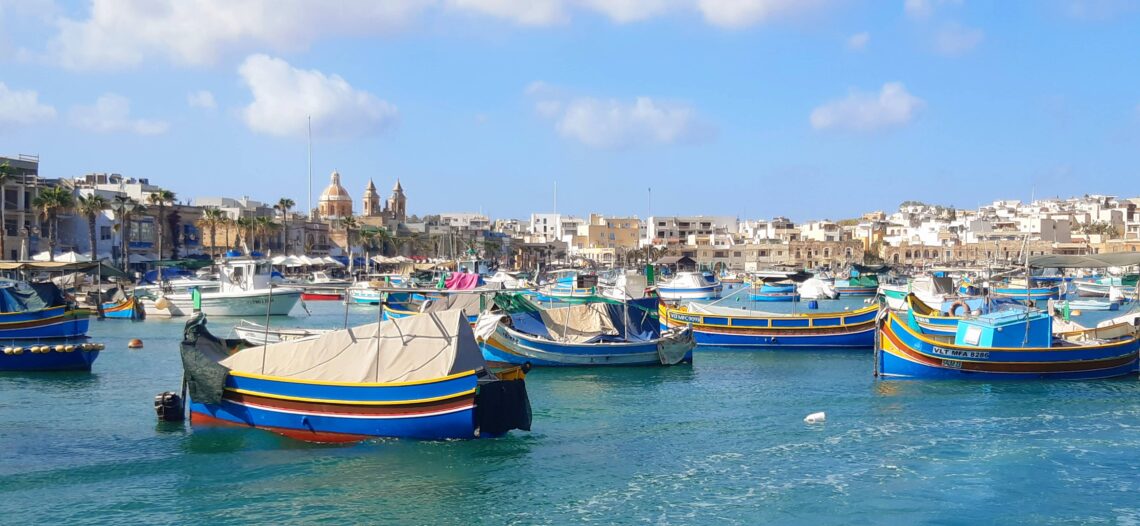 10 Things I Wished I Knew Before Moving to Malta
As an expatriate in Malta, there are things I wished I knew before I took the plunge.
I originally left for a three-month internship, but I actually stayed in Malta for several years. I learnt a lot of things about the country that I wished I knew before moving to Malta.
Travelling to a country for a few days is one thing, living there all year round is another. The reality is sometimes different from the idea you have of a destination.
Before leaving, I had of course done some research on the country. But that is not enough. Some things can only be learned through experience, and that's what I want to share with you today.
Where is Malta?
Located south of Sicily, Malta is a small island state and a member of the European Union. It is actually an archipelago, consisting of three main islands (Malta, Gozo and Comino) and several uninhabited islets and rocks.
So here are ten things I wished I knew before moving to Malta:
Malta is known for offering over 300 days of sunshine a year. A good reason to move to Malta! But beware: it is not always warm in Malta! On weather forecast websites, you can read that in winter, the average temperature is 13°C. But the humidity, coupled with the wind that sometimes blows strongly, increases the feeling of cold. During my expatriation in Malta, I learned not to trust the weather data.
My expat tip: if you stay in Malta in winter, pack jumpers and warm socks! And don't forget your coat!
Malta is humid, really humid
As I mentioned in the previous point, the humidity in Malta is high. This is surprising, considering that Malta has a semi-arid Mediterranean climate. In summer, the landscape is very dry and there is no greenery. However, humidity is present.
Every expatriate in Malta has an anecdote to tell about humidity, especially in the accommodation. These are indeed poorly insulated. It is not uncommon to find mouldy clothes in your wardrobe or mould on the walls. One day I even found my suitcase mouldy!
If, like me, you come from a country where houses are equipped with a mechanical ventilation system, you will probably be surprised to find that there is none in Malta. There are, however, ventilation grilles in the walls, but they are not always sufficient.
Expatriate tip: remember to air your accommodation well!
There is (almost) no heating in Malta
Coming from France, I used to turn on the heating as soon as the temperature dropped. I stopped doing this when I moved to Malta, even though it is cold in winter (see first point). Why? you may ask. Could it be to save money? Well, no, even though energy can be expensive!
The reason is simple: in Malta, there is (almost) no heating. If you rent a flat or a house in Malta, no need to look for it: you won't find central heating or electric radiators.
So will you be, like I was, condemned to shiver all winter? It depends! I advise you to find a home equipped with reversible air conditioning. In the summer, it will keep you cool and in the winter, it will provide some welcome warmth and keep out the humidity. This is something I wished knew before moving to Malta!
Another option is to get space heaters. Electric space heaters are very practical but can quickly add up, expat talk! There are also gas-fired radiators. These are more economical, but they are also larger and require some precautions.
Travelling short distances can take a long time
Malta, with its 316 km2 surface area, seems easy to cover quickly. The reality is different. It can take a very long time to cover very small distances. This is due to the very heavy traffic, as well as to the bus routes that sometimes make you take a lot of detours if you go to an outlying area.
Moreover, given the small size of the country, there are no motorways in Malta! The maximum speed limit is 80km/h (though it is not respected…).
However, this inconvenience has a hidden benefit: it gives us the illusion that the country is bigger than it really is!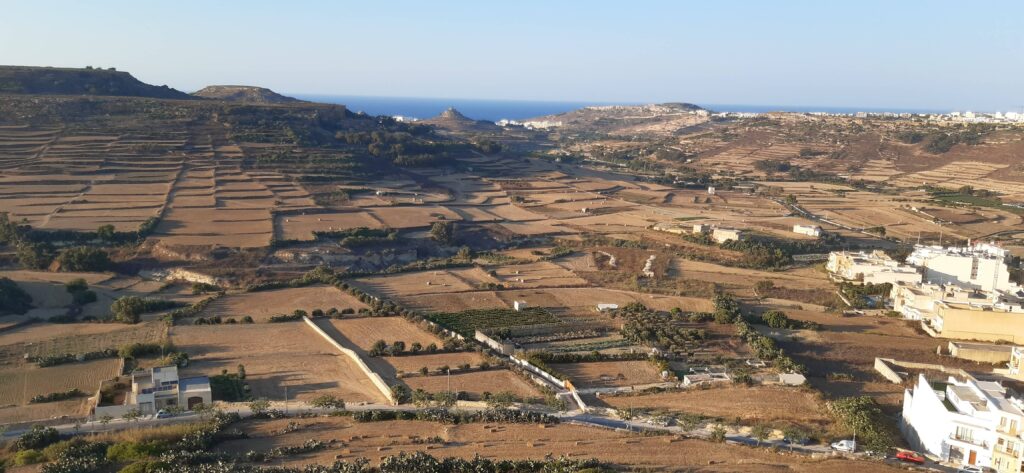 Construction everywhere, all the time
No matter where you walk in Malta, you will find construction. Cranes are part of the landscape.
The archipelago is undergoing rapid and significant development. I am always amazed (not necessarily in a good way) at how quickly the landscape changes. Every month, new buildings appear.
The constant construction work is accompanied by its own set of inconveniences: noise, dust, beautiful views spoiled by a new building…
Renting accommodation in Malta
There are many advertisements for renting accommodation in Malta. It must be said that with the constant work, the supply of real estate is increasing every month. So finding accommodation in Malta seems to be easy. It is true that renting a flat or a house in the archipelago is quite simple. A godsend when, like me, you come from a country where the rental procedure is complex and sometimes expensive!
However, beware: the quality of the accommodation is not always up to scratch. Make sure the accommodation is free of mould and choose one with air conditioning.
Another warning: there are scams. If you want to rent a house or flat in Malta from abroad, be careful.
Everything is on Facebook
Having a Facebook account will be a great help if you decide to move to Malta. This social network is a real goldmine. You can find (almost) everything on Facebook: a flat, a flatshare, a job, your future friends, second-hand objects, events…
I advise you to join Facebook groups about Malta, whether they are groups for expats or groups about a particular theme or hobby.
Remember to check the events tab on Facebook regularly. Using it has allowed me to participate in many cool (and very often free) events in Malta.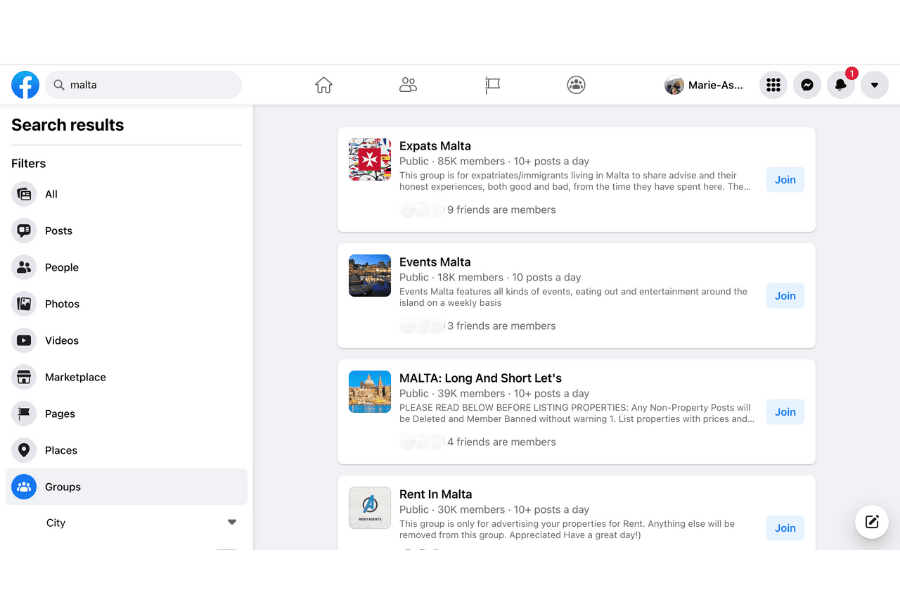 Malta is the most densely populated state in the European Union
With its 1672.2 inhabitants per km2 in 2021, Malta is also the 3rd most densely populated territory on the European continent, after Monaco and Gibraltar (British territory).
Malta attracts many foreigners from all over the world. It is true that the archipelago has a lot to offer, with its geographical location, its idyllic setting and its relaxed lifestyle. I won't tell you otherwise!
In Malta, you will never really be alone: you will meet someone anywhere, at any time! I enjoy living in a lively and busy environment and meeting people from all over the world. But sometimes this density weighs on me and I dream of wandering alone in nature.
There are (almost) no forests in Malta
Here is something I didn't expect at all when I moved to Malta: there are (almost) no forests! Buskett Woodlands is the only small "forest" in Malta. Planted by the Knights of Malta in the 17th century as a private hunting reserve, it is now open to walkers.
But this modest wood is not enough when, like me, you come from a country where woodland is abundant.
Inevitably, I ended up missing the forest.
The corollary of this near absence of forest is that autumn as we know it in continental Europe, with its flamboyant colours, does not exist in Malta. Instead, we enjoy an Indian summer with still summery temperatures.
They (almost) speak Arabic
Well, not exactly: they speak Maltese. Maltese is a Semitic language, the only one written with the Latin alphabet. It is largely derived from Arabic.
But don't worry: English is also spoken in Malta. It is one of the two official languages along with Maltese. By speaking Shakespeare's language, you will be able to communicate with everyone, Maltese and foreigners alike, without any problems. However, don't be surprised to hear the locals conversing with each other in an Arabic-sounding language mixed with Italian and English words.
So now you know the ten things I wished knew before moving to Malta!
In conclusion, I would say that living abroad is a wonderful way to get to know a destination in depth. It was my experience as an expat in Malta, not just a few days of holiday, that allowed me to discover these hidden aspects of Malta.
Do you want to go further?
Discover my e-book to help you organise your trip to Malta!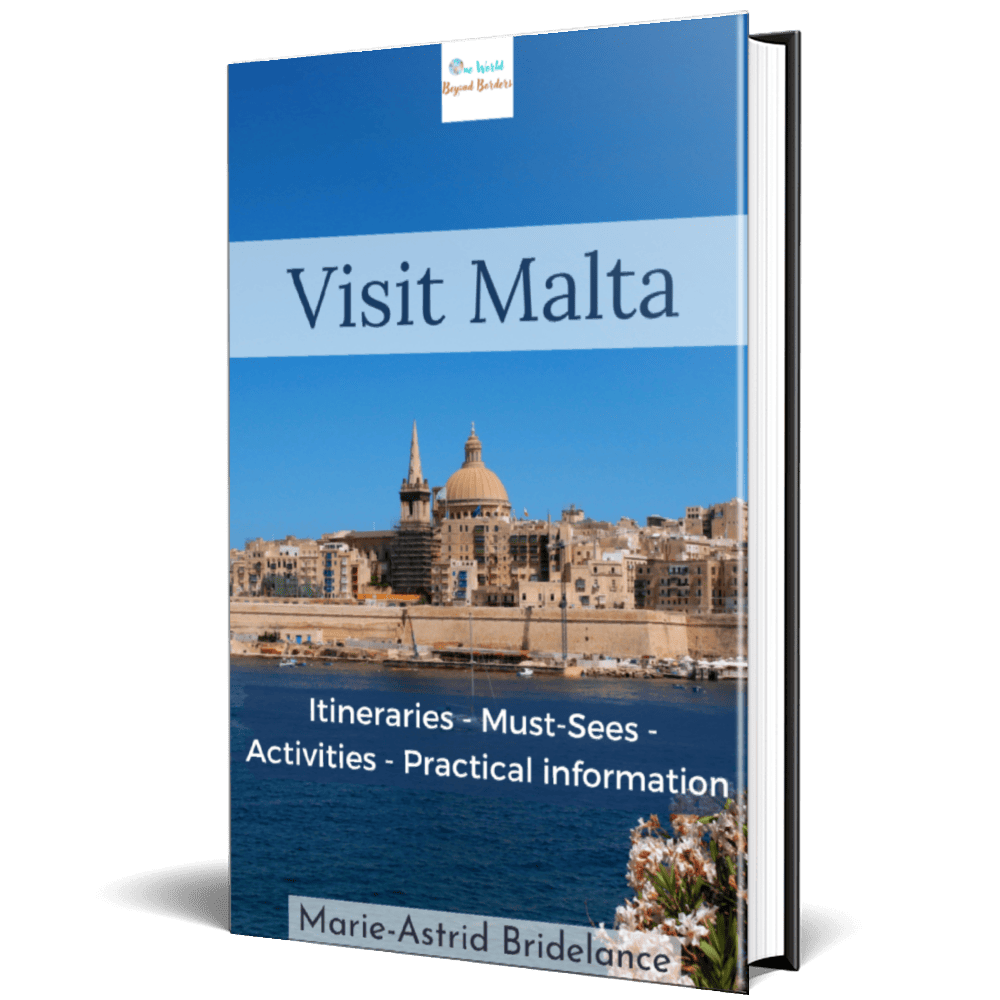 Did you like this blog post? Pin it!