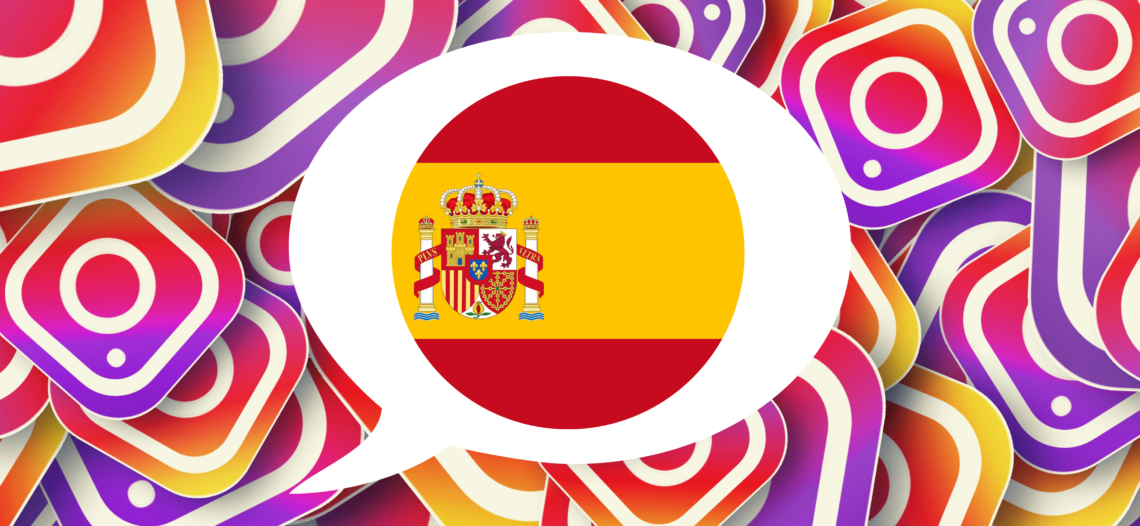 Learn Spanish with Instagram
Do you want to learn Spanish for free while having fun? Instagram seems to be a good tool to do so.
It's a fact: we spend a certain amount of time (too much time?) scrolling on Instagram. What if you stopped wandering aimlessly and getting caught up by its algorithm? Use the time you spend on Instagram to improve your Spanish!
That's what I did a while ago. Instagram helped me improve my Spanish for free.
In this article, I present you the best Instagram accounts to follow for learning Spanish.
Admittedly, Instagram is not enough to learn Spanish. But, if you follow my advice, using this social media can help you boost your level.
I started learning Spanish long before I started using Instagram. At first, I used this social media to daydream in front of beautiful travel photos and get some lifestyle inspiration.
Then, Instagram accounts dedicated to language learning started to appear and multiply. I took this opportunity to fill my feed with new expressions and tips for learning Spanish.
I don't just use Instagram for entertainment anymore. I also use it to learn languages in a fun way.
This language learning technique kills two birds with one stone.
Top Instagram accounts for learning Spanish
Here are my top Instagram accounts for learning Spanish:
This account is hosted by two native Spanish teachers, Desiré and Marisa. They share fun and instructive reels to learn Spanish vocabulary and expressions for everyday life.
I discovered Juan, a Spanish teacher, on YouTube. I am a big fan of his humour. I also follow him on Instagram. His funny stories are a great way to learn Spanish in context.
Common Spanish expressions with examples, beautiful pictures of Madrid (where Marisa, the teacher, lives) and an aesthetically pleasing feed: that's all it took for this Instagram account for learning Spanish to become one of my favourites.
On this Instagram account, you will find expressions and words in Spanish from everyday life, as well as tips for learning Spanish.
I follow the Instagram account of Alberto, Spanish teacher, to review vocabulary, grammar and learn new expressions.
Eva, native teacher, shares vocabulary, grammar and valuable tips to improve your Spanish.
I love following Blanca for her themed vocabulary boards. Colourful and illustrated, they are much more fun than the vocabulary lists you were given at school!
Vocabulary, expressions, conjugation and grammar rules, Hispanic culture… There's plenty to improve your Spanish!
This list is far from being exhaustive. There are plenty of other Instagram accounts for learning Spanish. Don't hesitate to share in comments the ones you know.
Spanish-speaking influencers to follow to improve your Spanish
I also present you some Spanish and Spanish-speaking influencers to follow on Instagram. Unlike the previous accounts, they are not specifically aimed at students of Spanish.
Tania and David are travel bloggers. Their Instagram account allows you to discover new destinations, good tips… and to practice your Spanish while admiring their travel photos!
This Spanish-speaking Instagram account is dedicated to slow backpacking. Inspiring!
Luisito is a Mexican YouTuber and blogger who travels the world. Follow his adventures around the world while learning about Mexican Spanish accent and expressions.
Nicanor shares his passion for travel and architectural photography on his Instagram account.
Maria is a well-known Spanish blogger in the Hispanic world. She shares her passion for fashion and travel with her community. A great lifestyle Instagram account to practice your Spanish!
A UNICEF ambassador, Sara uses her popularity as a journalist to communicate about humanitarian actions. On her Instagram account, various topics are covered.
Are you more into cooking recipes and nutrition? Then Lucía Gomez's Spanish Instagram account is for you! On the menu: healthy, gluten-free cooking and good vibes.
Do you want to follow a sustainable living Instagram account? Gabie Rocafort's account should please you! This influencer shares her committed lifestyle: veganism, ethical fashion, minimalism. Something to inspire you while you practice your Spanish.
Can you really learn Spanish with Instagram?
Does Instagram really teach you Spanish?
Sorry to disappoint you: the answer is no.
Instagram is useful for learning vocabulary and expressions. This social media allows you to read in Spanish and listen to native speakers.
However, it is only a tool. Like most foreign language learning resources, it has its limitations:
Instagram does not allow you to speak.
If you follow native people, you may feel lost. Spanish speakers use many familiar expressions that you may not know. Others speak quickly. If you start learning, you can feel frustrated.
Instagram will never replace a grammar book. Of course, I do not advise you to learn a grammar method by heart before starting to speak to natives. But these books are useful for learning and are a reliable resource for checking certain grammar rules.
So should you throw your mobile out the window and settle for academic methods to learn Spanish?
Of course not! Instagram is useful to progress in languages, when used in a smart way. Its playful side allows you to learn Spanish while having fun.
Instagram will allow you to enrich your vocabulary and learn everyday expressions and slang. Traditional Spanish learning methods do not allow you to learn these expressions. Instagram is therefore a good complement.
Following Spanish influencers also allows you to immerse yourself in Spanish language and culture effortlessly.
Following Instagram accounts for learning Spanish is an easy habit to set up in your language learning routine. Many of us are scrolling on Instagram, sometimes without purpose. Might as well make this habit useful.
In addition, Instagram allows you to learn Spanish for free.
By choosing the Spanish-speaking accounts you follow carefully (see my tips below), you will learn vocabulary and expressions related to your interests and passions. This vocabulary will be much more useful to you than lists containing words that you may never use and that you will inevitably forget (what does "una viga" mean? I never use that word…).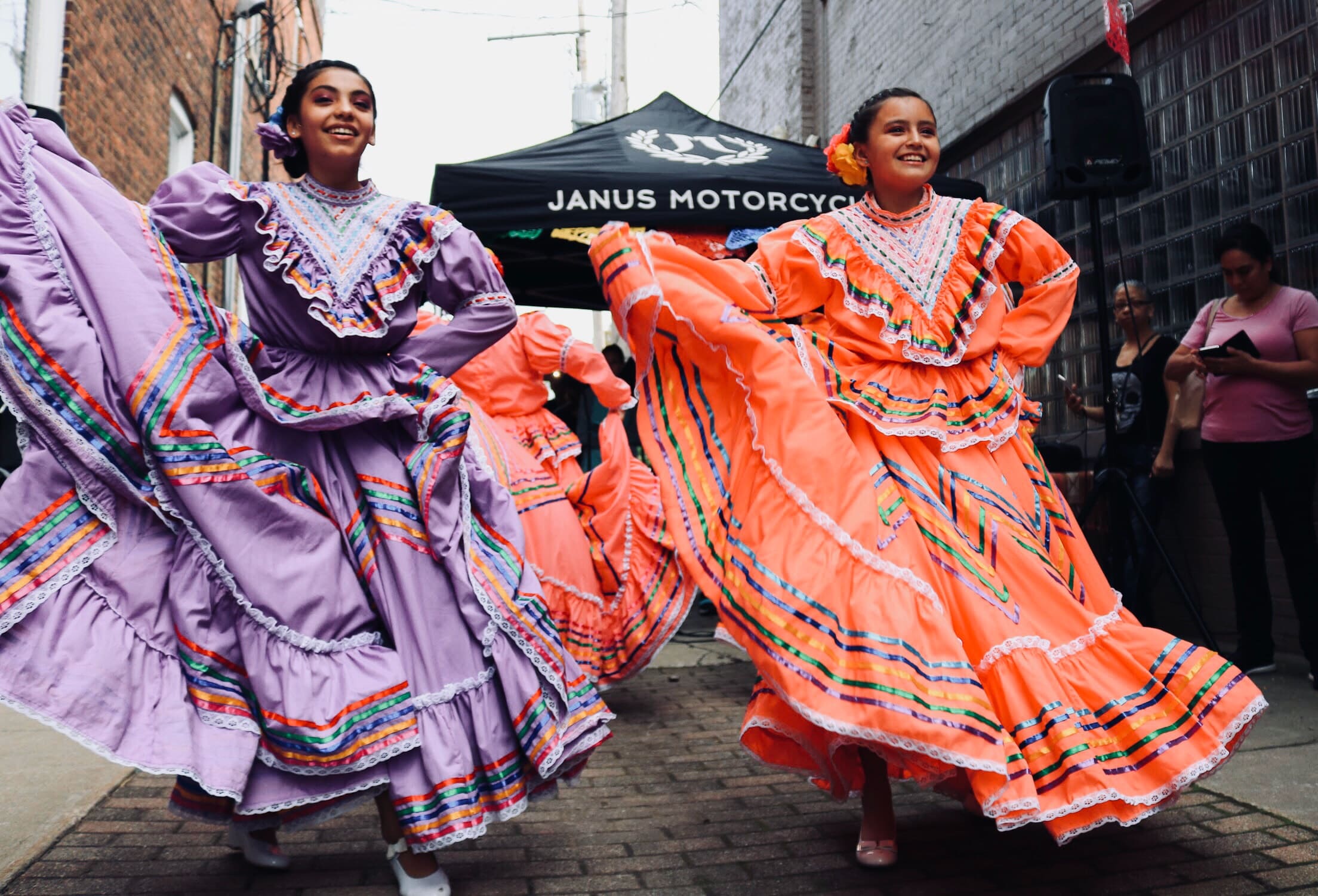 My tips for learning Spanish for free with Instagram
So how to use Instagram in a smart way to learn Spanish?
I advise you to follow Instagram accounts related to your passions. In this way, you will kill two birds with one stone. You will be curious to keep up with your favorite accounts and will study Spanish without even realising it.
Take my example: I am passionate about travel. I enjoy following Instagram accounts in Spanish about travel. I discover beautiful destinations and experiences, while perfecting my Spanish.
How to find Instagram accounts in Spanish? I have a simple recipe for you:
List your favourite passions and activities.
Translate keywords into Spanish.
Look for the corresponding hashtags on Instagram.
Subscribe to the accounts you are interested in. Enjoy!
Another tip: keep track of the words and expressions you learn. Discovering new words is good. Remembering them is better. Otherwise, you will not improve. So I advise you to write down the expressions and words you learned (in a notebook, a Word file, a spaced repetition software like Anki and Memrise). Read them from time to time so you don't forget them.
To work on your listening skills, turn on the sound. Stories and reels are a good opportunity to get used to the sounds of the language and improve your listening skills.
Finally, take advantage of Instagram to improve your writing skills. Put aside your perfectionism and comment in Spanish (¡por favor!) under posts and other content shared on Instagram.
Like any resource, Instagram is not enough on its own to learn a language. But it's a good way to motivate yourself and learn Spanish in a fun way.
Did you like this blog post? Pin it!