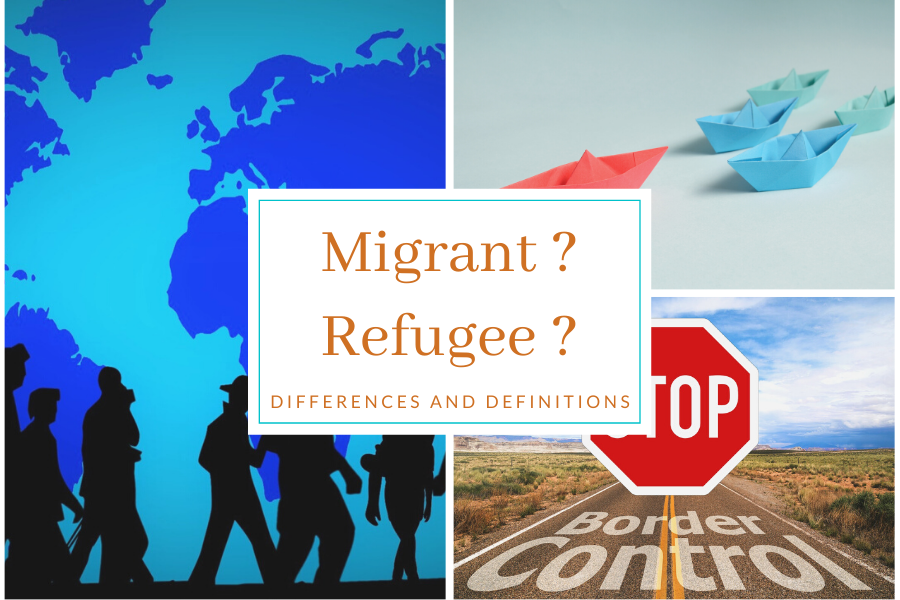 Migrant or Refugee? Differences and Definitions
"Migrant", "refugee", "undocumented person".
These terms are often misused, causing confusion. But it is essential to know what we are talking about. There are various terms that refer to different situations and statuses. Defining them allows us to better understand migration phenomena, avoid confusion and fight against the misinformation that is spreading on the subject. Here are the definitions of the main terms used in the media and in speeches about migration.
What is a migrant?
Definition
A migrant is a person who leaves his or her usual place of residence and settles temporarily or permanently in another region or country.
The term "migrant", as defined by the IOM (International Organization for Migration), is a generic term not defined in international law. It does not correspond to any legal status.
Emigrant and immigrant
The terms "emigrant" and "immigrant" are often confused with each other. An emigrant is a person who has left his or her country of origin, while an immigrant is a person who has settled in another country.
These two terms illustrate two stages of the migration process: leaving one's country (emigrating) and settling in another country (immigrating). As the IOM states in its glossary, emigration is from the perspective of the country of departure, while immigration is from the perspective of the country of arrival.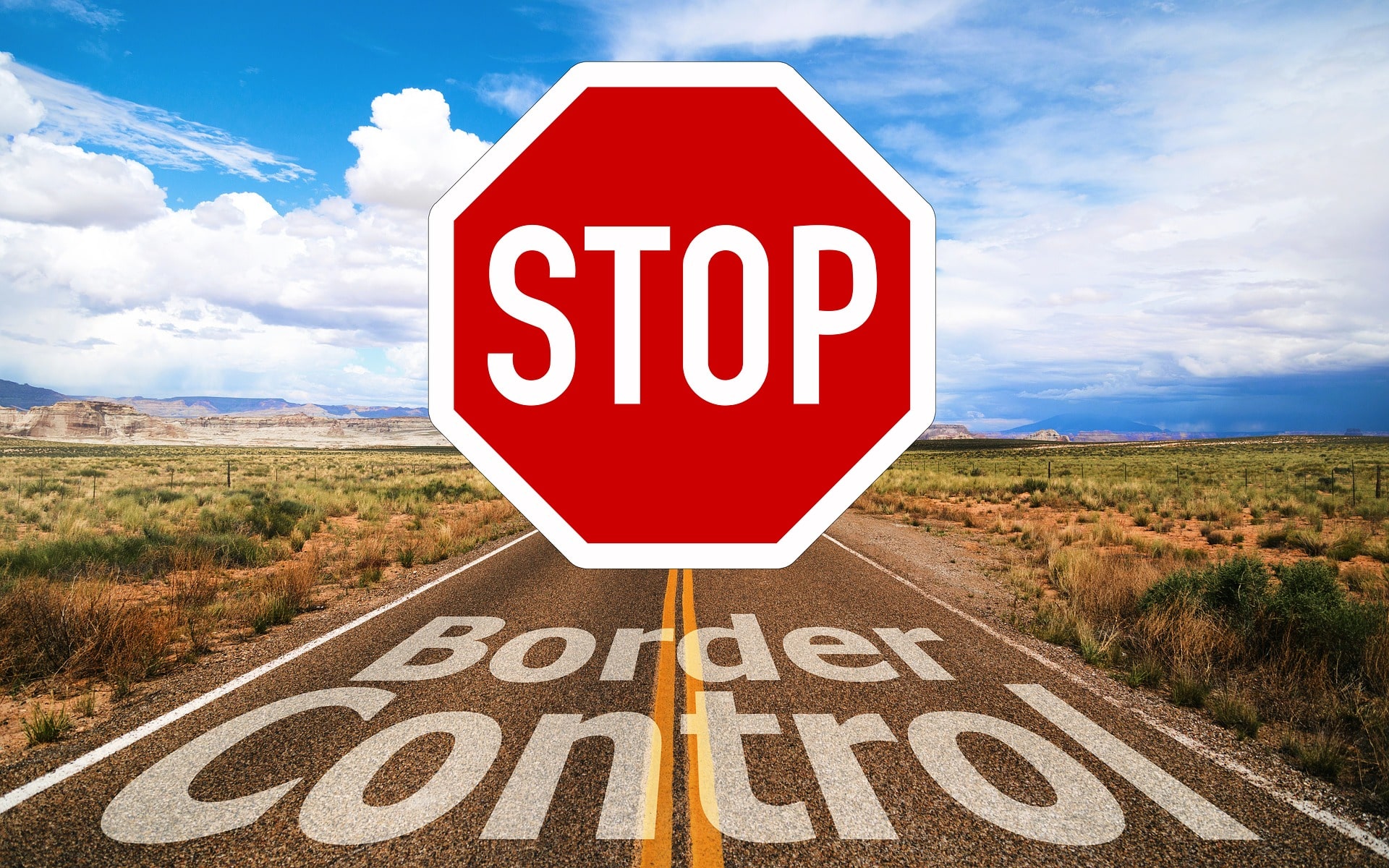 Migrant worker, economic migrant, environmental or climate migrant, migrant in a regular situation, migrant in an irregular situation
A migrant worker is a person who is going to be, is or has been engaged in a remunerated activity in a State of which he or she is not a national, according to Article 2.1 of the International Convention on the Protection of the Rights of All Migrant Workers and Members of Their Families.
An economic migrant is a person who has migrated to improve his or her economic situation.
An environmental or climate migrant is a person who is forced to leave his or her place of residence because of an environmental or climate change that negatively affects his or her living conditions.
A legal migrant is a person who crosses or has crossed an international border and is authorized to enter or stay in the destination State in accordance with the legislation of that State or international agreements concluded by it.
Conversely, an irregular migrant is a person who crosses or has crossed an international border without authorization to enter or stay.
What is a refugee?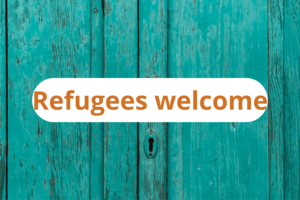 A refugee is a particular category of migrant. It is a legal category that corresponds to a particular legal status.
A refugee is, according to the 1951 Geneva Convention, a person who has a well-founded fear of being persecuted for one of the following reasons: race, religion, nationality, membership of a particular social group, political opinion, and who is outside his or her country of origin.
It should be noted that the term "political refugee" is inappropriate because it refers only to one of the five grounds for persecution listed in the Convention. It is not a legal category in its own right.
Once a person has been recognized as a "refugee," he or she is entitled to international protection because of his or her situation.
What is an asylum seeker?
Definition and difference with the refugee
An asylum seeker is a person seeking international protection.
He or she has filed an application for asylum. If his or her application is accepted, the authorities considering that his or her situation justifies it, he or she will be able to become a refugee, according to the criteria seen in the definition of the term "refugee".
Every refugee has thus been an asylum seeker. But not every asylum seeker will become a refugee.
Indeed, if the authorities consider that his or her situation does not meet the criteria required to become a refugee, the asylum seeker can either see his or her application rejected or be granted subsidiary protection.
Holder of subsidiary protection
The European Union created this category to provide international protection to persons who have not been qualified as refugees.
This is "a person in respect of whom there are substantial grounds for believing that he or she would face a real risk of serious harm if returned to his or her country of origin".
Other categories
Stateless persons
Stateless persons are persons who do not have any nationality.
They are protected by the United Nations Convention relating to the Status of Stateless Persons.
Internally displaced people
Internally displaced people are people who move within their own country to escape crisis situations (wars, environmental disasters, etc.), without crossing an international border.
Unaccompanied minors
An unaccompanied minor is a minor migrant who is not accompanied by an adult.
Because of their vulnerability, they must receive special attention from the host State.
The case of "undocumented migrants" and "illegal immigrants"
"Undocumented migrants" are foreigners in an irregular situation. They can be, for example, asylum seekers whose application for protection has been rejected, or people who have arrived in the country legally but whose visa has expired.
This is a common, non-legal term. It is preferable to speak of "illegal aliens" rather than "undocumented migrants" because the latter term is stigmatizing, whereas the former objectively refers to the legal situation of the persons concerned.
The same applies to the term "clandestine", which is also a stigmatizing term for an illegal alien. This term should be avoided.
Conclusion
Now you know the difference between these different terms and can use them appropriately.
Using the right term allows you to designate and understand migration phenomena better.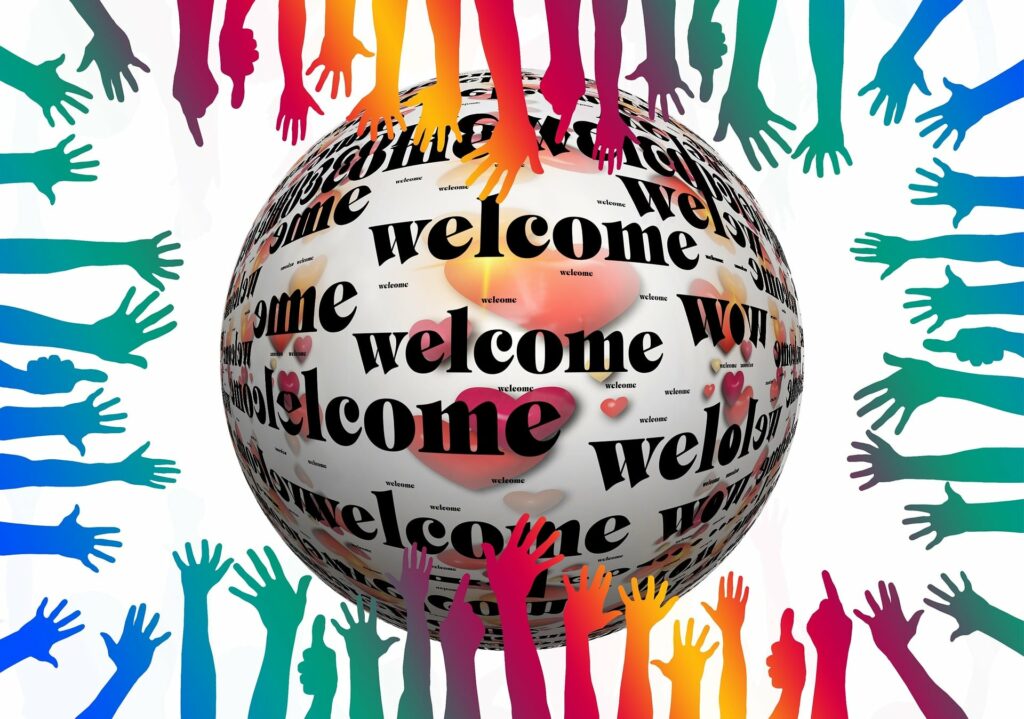 Did you like this blog post? Pin it!